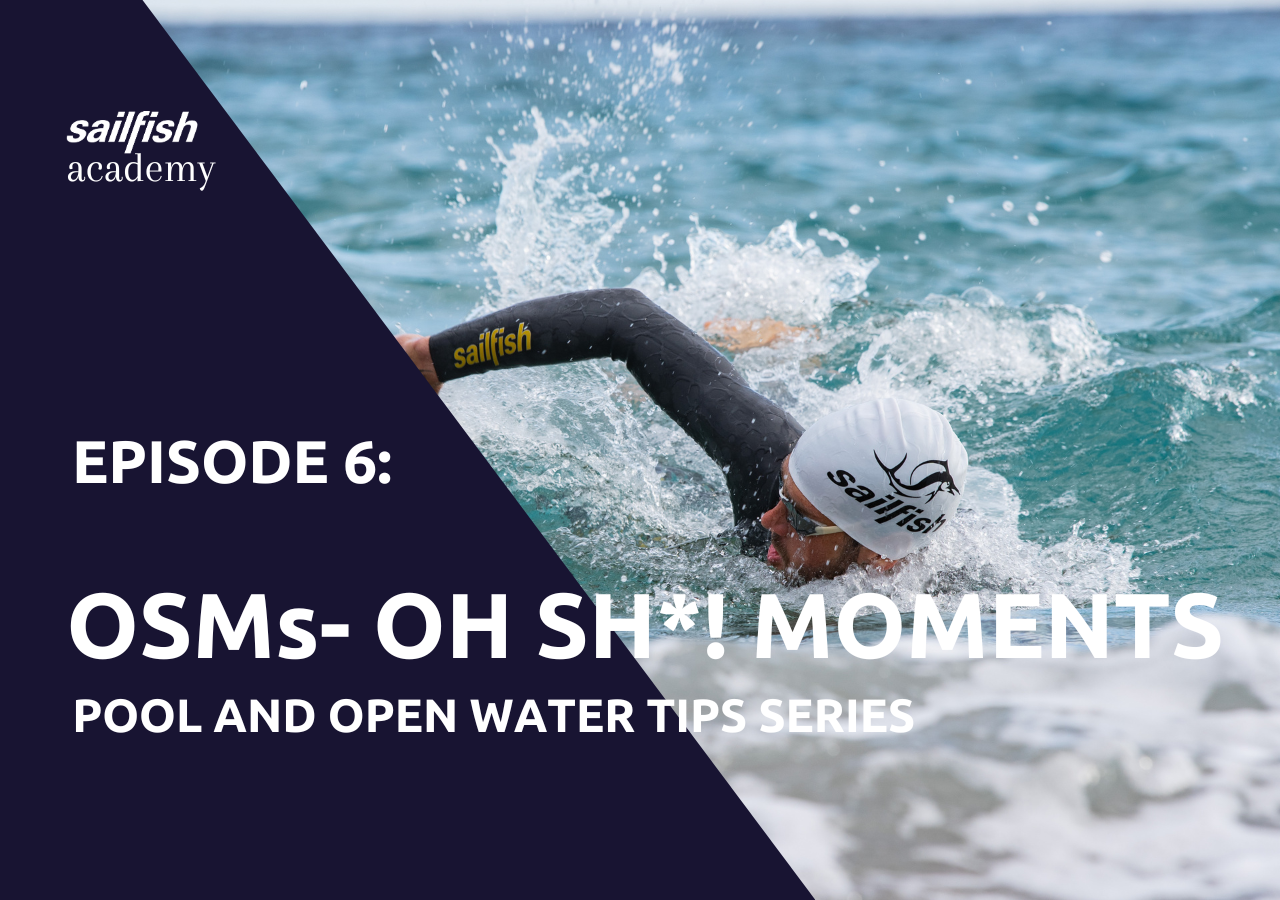 sailfish Academy | Episode 6: OSMs - OH SH*! MOMENTS
Episode number 6 on having more fun in the pool and becoming a better open water swimmer is about OSMs.
You don't know what an OSM is? Well, an OSM is an "oh shit moment"... I've first learned about OSMs in kitesurfing, but let me tell you, there's OSMs in open water swimming as well. What do you do when you get water in your goggles? What do you do when you swallow water? What do you do when you suddenly have trouble breathing? Intuitively, we all stop and look up. Wrong move! Turn around on your back and try to relax! Empty your goggles. If the breathing problems don't go away, open the zipper of your wetsuit. You'll be slower to swim ashore with an open wetsuit, but it's more important that you can breathe freely. Other OSMs may include losing orientation or getting kicked or getting sick in the water. Remember, it's not the end of the race. Turn around, try to fix the problem, regroup, restart and you're off again. And one note about getting out of the water in a shorebreak. Never turn your back against the ocean! Watch the waves and when there's a break, quickly get out of the water. So, now you know, at least in theory, how to handle "oh shit moments" in open water swimming! Good luck out there!